Published on 09/29/13 at 11:13:55 am using 81 words.
As soon as I got my first glimpse of iOS7 on my mom's iPhone 4, I immediately started taking screenshots of my own 4S and its iOS6 as though it were a loved one, who'd just gotten a terminal diagnosis.
iOS6, I don't ever want to forget what you look like. I love you. I never knew how much until now.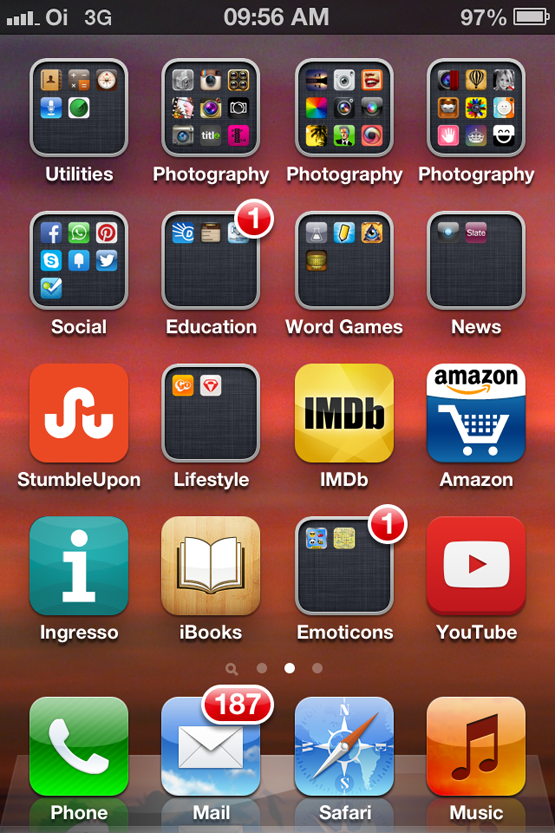 No feedback yet