Published on 05/03/13 at 09:45:59 pm using 57 words.
Remembering Jeff Buckley, not on his birthday, not on the anniversary of his passing, but on a day that was truly special for me.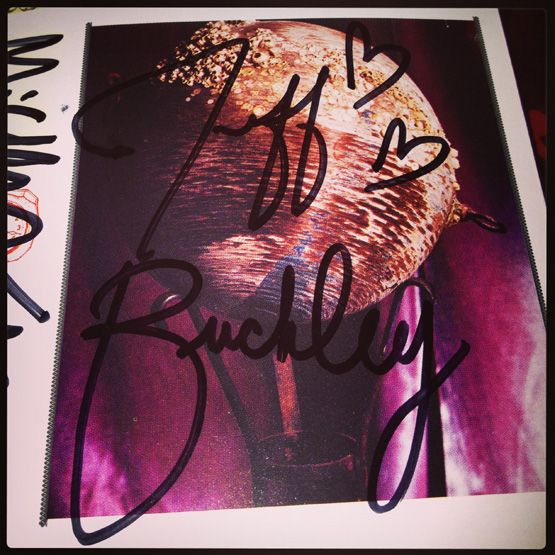 Currently shattering window panes with a rendition of…
Jeff Buckley - Grace
This post is the creative work of
Iris Watts Hirideyo
and is licensed under a
Creative Commons Attribution-Noncommercial-No Derivative Works 3.0 License
.
2 comments
I found yer blog while searching for pics from that in store cause I was there and haven't been able to find any photos from anyone who attended. He signed cd "Nice Shirt". Great day. I remember seeing Juliana Hatfield hanging about. i went and saw PJ harvey later that same night at the Avalon. Great meemories. Cheers
05/23/13 @ 08:30 pm
Wow! That's really cool, Rog! I don't have any pics, either. Still beat myself up for not having had a camera on me… Oh, well, we have the memories… ;)
05/23/13 @ 08:59 pm