Published on 08/31/13 at 07:34:59 pm using 255 words.
The Chinese and their art…
Sometime in 2007 there was the exhibit China Today (China Hoje) and the subtle ways in which it affected me, inviting in unrequired thought (the best kind of thought), delectable contemplation, triggering random, unlikely connections. This Chinese painting and that German movie. That same German movie and that Polish filmmaker. Infusing everything with meaning and importance.
And then earlier this month there was Cai Guo-Qiang.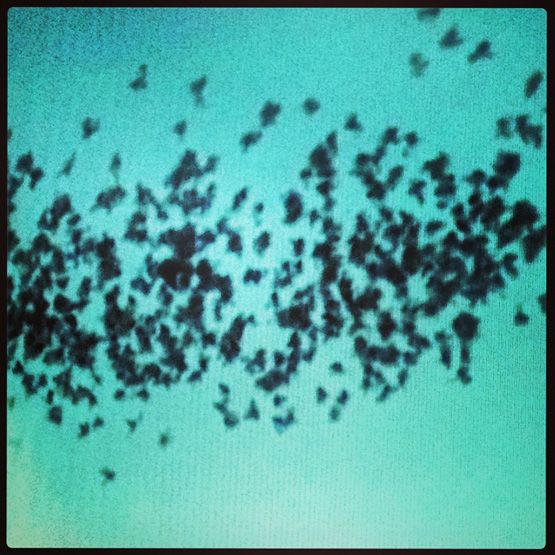 I found my way to a seat with eyes still glued to the screens showing looping videos of his various explosion events (Black Ceremony - Rectangle, for one.)
I was awestruck and spellbound at first sight.
Fleeting, striking and thought-provoking, they made me freeze and warm and ponder on the nature of all things ephemeral and changeable.
Now here.
Now dissipating… expanding… stretching into space.
Now gone.
I could watch those looping videos forever. I could ask for replays incessantly. Childlike. "More." "Again." Just as with every new discovery that once managed to capture my imagination, hold my attention, win me over for any one unnamed reason.
The "now here" of it so very out of the blue, forewarned only by the sound of explosions that gave no visual hint of what was to come.
And what did eventually come was raven-like and magnificent, unreliable and free. Reliable only in that it was to be gone. All too soon.
And thus, I fell in love.
This post is the creative work of
Iris Watts Hirideyo
and is licensed under a
Creative Commons Attribution-Noncommercial-No Derivative Works 3.0 License
.
No feedback yet