Published on 10/16/13 at 06:57:00 am using 79 words.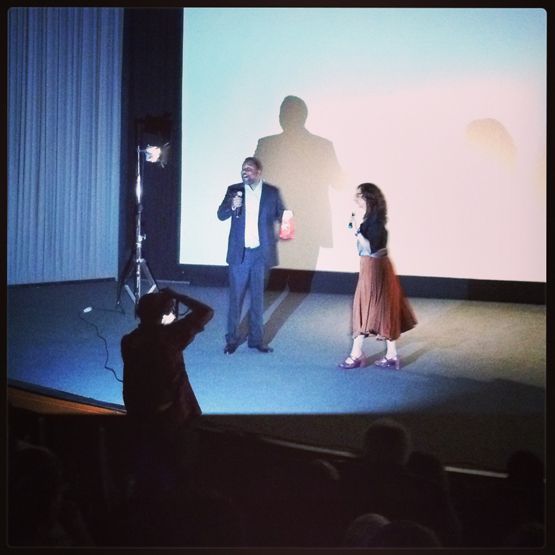 Lee Daniels at the screening of Lee Daniels' The Butler at The Roxy (I just know one of these days I'll say Lee Butler's The Daniel… Sigh)
At the screening of Gravity. Woo-hoooooo. :| Wish I'd had a couple of pillows to sit on.
At the screening of Fruitvale Station. Now, that's more like it! :)
Love those lights
This post is the creative work of
Iris Watts Hirideyo
and is licensed under a
Creative Commons Attribution-Noncommercial-No Derivative Works 3.0 License
.
No feedback yet